Women could be good at multi-tasking. But they could be in need of some training when one of those tasks involves parking a car or driving it, or simply engaging the child seat. Ford turns America's mother's day into a life skills training for moms in Dubai.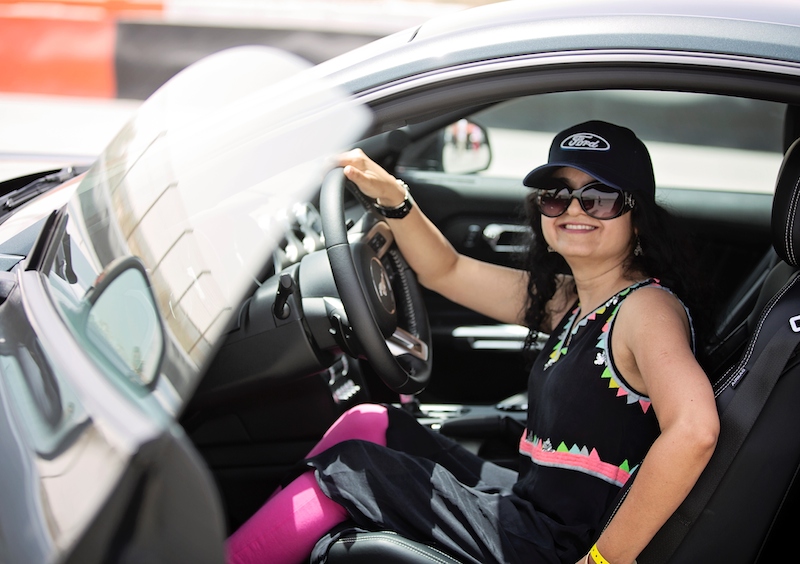 If you've ever worked after a whole night of staying awake, then you know how a new mom conducts her business for most part of the day. With eyes half shut. And when that business includes driving, we have reason to worry. If you've ever tried to read a book sitting right in the middle of a room full of children, then you'll probably know how it feels to be a Mom on the school run.
Likewise, many women aren't that tech-savvy and might need some practice before they get used to the Blind Spot Information System ® (BLIS), Park Assist and SYNC® with MyFord Touch®. Ford Middle East recognized the need and called in 24 competition winners from ExpatWoman.com for its latest 'Driving Skills for Life' at the Dubai Autodrome. to coincide with upcoming U.S Mother's Day celebrations. Professional driving instructors tested driving skills of mothers and taught them to simultaneously handle the road and a car full of children. Activities included a distraction test, parking with the aid of Park Assist, impaired vision demonstrations and car seat safety tasks.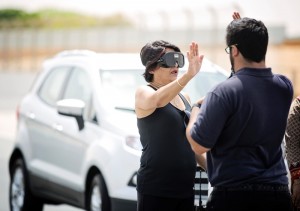 Sue Nigoghossian from Ford Middle East explained the safety features of the new Ford vehicles brought in for the moms to experience and get familiar with. "The new 2015 Expedition includes such technologies as the SYNC with MyFordTouch, passive entry with push-button start and Blind Spot Information System with cross traffic alert. The all-new 2015 Mustang is the safest Mustang ever, featuring special driver assist and new airbag technologies and the new EcoSport boasts electronic brake assist, rear parking sensors, and a configurable speed alarm."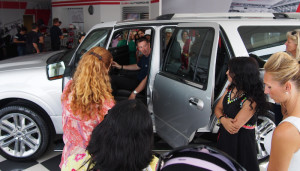 Safety threat for children on the road
Road accidents are the number one cause of death for children under the age of 14 in the UAE, according to figures from the UAE Ministry of Interior. More than 8,000 people die on the roads in the GCC every year and another 60,000 are injured, many of them critically. Ford Driving Skills for Life (DSFL) programme was established in the US in 2003 to provide newly licensed youth with additional practical lessons and was introduced in the Middle East in 2013.
Ford helps moms steady their driving steps
was last modified:
February 23rd, 2016
by