The youngest driver is 17 years old, the oldest 25 and the 18 racers are from 13 different nations. On the Circuit de Catalunya in Spain, they drove the Audi TT cup car and gathered experience and useful data over a distance nearly 7,700 kilometers. The inaugural race of the brand new addition to Audi Sport races is due to take place on the 2nd of May.
165 applications poured in from 30 nations, maximum as expected were from Germany and other parts of Europe, while 12 came in from North America. The youngest candidate just turned 16 while 19 registrations were submitted by women. Two got chosen for the 18 permanent slots.
A jury consisting of Audi Sport TT Cup coach Markus Winkelhock, Le Mans winner Marco Werner and the former rally driver Sepp Haider among others evaluated the drivers at the Audi driving experience center in Neuburg an der Donau.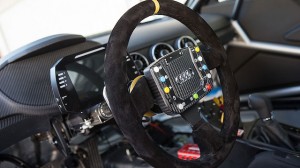 Detlef Schmidt, Technical Project Leader of the Audi Sport TT Cup was happy with the performance of the drivers and the state of their cars. "All race cars are completely undamaged, and after nearly 7,700 kilometers at that." The technical development is analyzing the data will optimize personalized settings such as the seating positions and steering wheel adjustments for the 18 entrants. Six racing weekends will cover 12 races overall.
Six cars will be reserved for changing guest drivers at all races. International journalists, celebrities with an affinity for racing and racing legends from other racing series will have the opportunity to experience the Audi Sport TT Cup from the cockpit perspective and to contest races as part of the DTM event.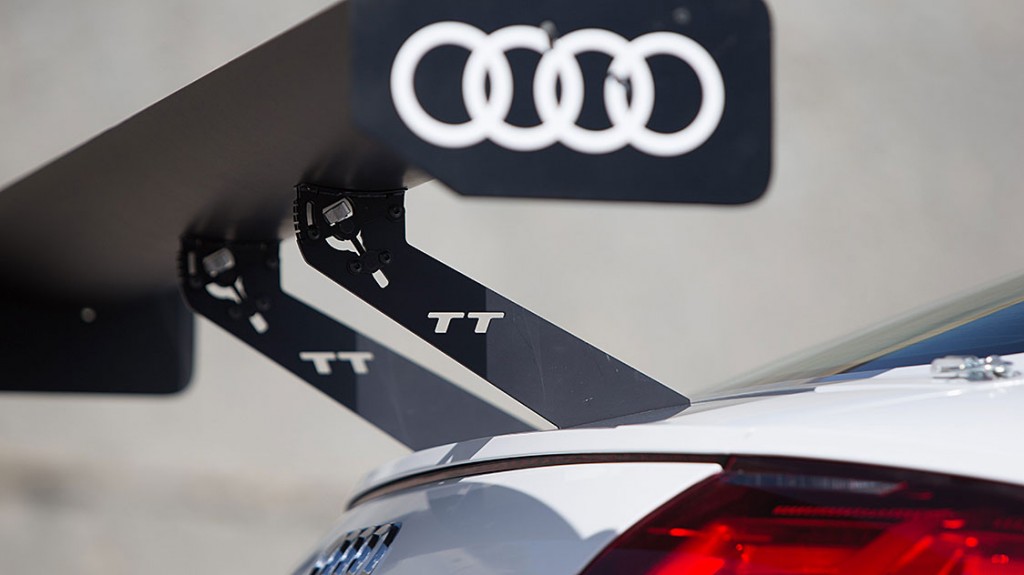 Audi's partner in DTM and original tire manufacturer for TT and TTS, will be the first partner of the Audi onemake cup. In its racing version, the new Audi TT weighs 1,125 kilograms only and delivers 310 hp and over 400 Nm of early torque. In addition, a 'push-to-pass' function boosts the power output of the two-liter TFSI engine by 30 hp, briefly. Simply put, push a button on the steering wheel to shoot ahead and pass a contender. A blue lamp on the windshield indicates the boost activation. The number of times this function can be used is regulated and LEDs in the rear window will show rivals and spectators how many turns of boost are remaining for a driver.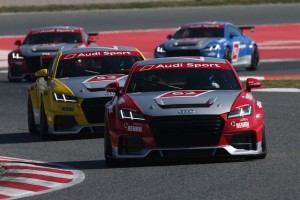 The new Audi TT Sport Cup season will begin on 2nd May and end on 18th October, both at Hockenheim, and will be a support event to the Deutsche Tourenwagen Masters or DTM.
Four weeks to first Audi Sport TT Cup
was last modified:
February 22nd, 2016
by