Imagine Wolverine on wheels; or Mystique for that matter. Think an X-men inspired automobile. Now, imagine superhuman serves and extra-terrestrial returns; think Rafael Nadal. It's all starring in the new promotion that Kia Motors has designed in collaboration with Twentieth Century Fox Home Entertainment to promote X-Men: Days of Future Past on Blu-ray, DVD and Digital HD. It also revolves around Kia's sponsorship of the Australian Open 2015.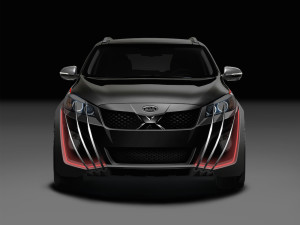 An all-new Kia Sorento inspired by X-Men will debut one week prior to the start of the Grand Slam season of 2015 with the 'superhuman' Rafael Nadal, revealing the car. Now, what makes Nadal superhuman? Well, he is the only tennis player to have won at least one Grand Slam every year for a whole decade, is dubbed the "King of Clay", and most pertinently, he is Kia's brand ambassador!
As the unveiling of the one-off model draws close, Kia Motors has set up a competition for you guys. "Guess which X-Men character has inspired the car's unique design – Storm, Wolverine, Mystique and Magneto." Simply go to the Kia Motors Facebook page at http://bit.ly/KiaXmen and register your correct guess. You could win win a DVD copy of X-Men: Days of Future Past in the prize draw.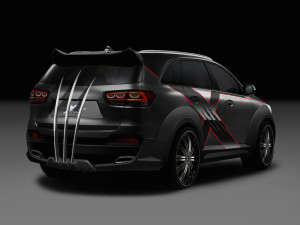 So what is Kia doing in a superhero story? Kia will release a video on its Facebook page and YouTube in mid-December, showing Rafael Nadal teaming up with the X-Men and taking on the Sentinels – the robotic antagonists from the latest film in the X-Men franchise– who are threatening the Australian Open 2015. To save the first Grand Slam tournament of the year, the X-Men and Nadal get help from a 'Kia X-Car', which leads the attack against the Sentinels. That's what!
The 'Kia X-Car' will be displayed at Melbourne Park from 19 January to 1 February 2015, during the course of the tournament. Fans visiting various motor shows around the world will later be able to see the car. Already being sold in Korea, the all-new Kia Sorento is quieter and more refined inside than the outgoing model, Kia claims, and has a smoother ride and handling assisted by new technologies. The all-new Kia Sorento will be available in overseas markets in early 2015, but first it's got to battle the Sentinels for the Australian Clay Court.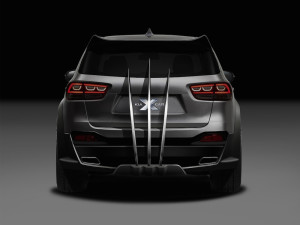 For more about the 'Kia X-Car' and to win the movie, visit Kia Motors on Facebook: http://bit.ly/KiaXmen.
Guess the X-men character in Kia Sorento to win movie
was last modified:
February 22nd, 2016
by