An exciting tour of the home of the Abu Dhabi Grand Prix and several other thrilling options make the summer exciting at Yas, at some very special prices! It's a perfect morning out for the whole family, because most families have at least one enthusiast, and now you can enjoy a TWO for ONE on the Yas Marina Circuit Tour – for AED 120. Valid till 31st August.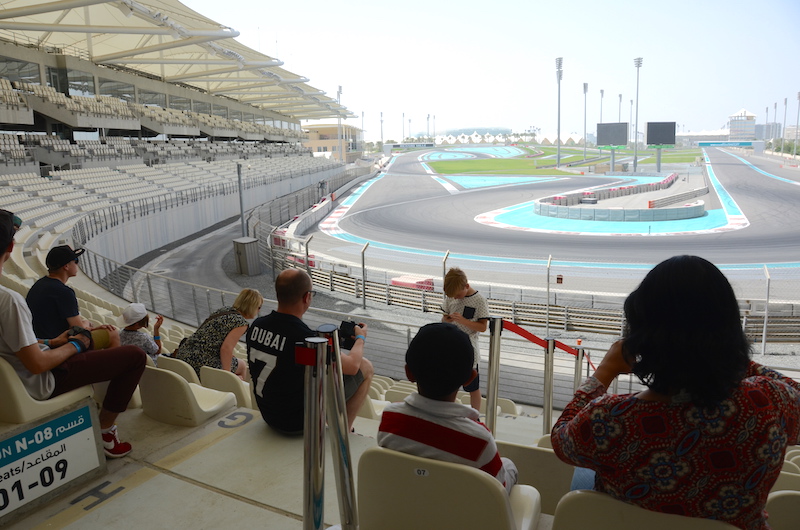 Who designed the Yas Marina Circuit? Not many would know the answer before hitting the G-button. A visit to the world-renowned circuit gives you a chance to marvel at the design for real. Likewise, the best way to count the number of garages and pits would be to stride through them.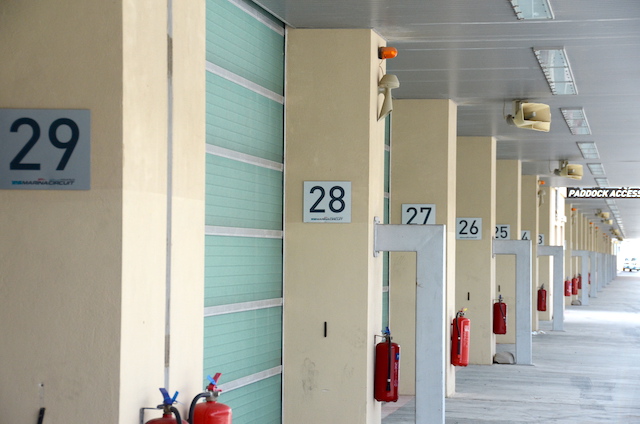 Speckled with vantage views of the racetrack, a briefing in the race control room, selfies with supercars, and a podium finish, a tour of the Yas Marina Circuit is one that can satisfy both a passerby's curiosity and an F1 fan's raging interest.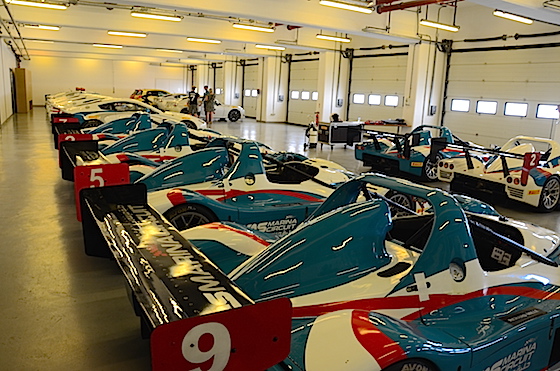 Supercars are not just for selfies!
The first impression that greeted us on the Yas Marina Circuit tour was their fleet of supercars. There was the Radical SSC SuperSport with a motorcycle engine that could touch 100 kmph from standstill in 3.3 seconds, the eight-cylindered Aston Martin GT4 that could do it in 3.9, the Jaguar F-Type and the Mercedes-AMG GT S.
These are not there for your viewing pleasure and photo ops alone. All these cars are available for a full-fledged experience on this marvelous track – you can choose either four laps with a professional driver, or 20 minutes of self-driving on one outing. The Yas 3000, the single-seater Formula 3 car, is obviously available for a self-drive only. It's the closest you can get to an F1 experience here on the Yas Circuit.
Given a chance, both Stewart and Harvey would have a go at the Yas 3000. Stewart and his family are visitors from Scotland and were part of our tour that morning. 11 year old Harvey has been a fan for 'as long as he can remember' and has a mental record of all the races that were screened for the tour group. That's another little thing included in the tour – a nattily edited flashback of the 4 Grand Prix races since 2012 (the first GP took place in 2009). The next one is due on 25, 26 and 27 November 2016 and you can still claim a 20% early bird discount if you book before 31st of July.
Put up at the Yas Viceroy, they had already taken part in Train Yas program the previous night and had run the whole track. So when our shuttle bus finally turned into the circuit itself, it wasn't their first tour of the track. Neither was it for me, having driven many cars on this iconic track as part of launch and experience events. But I should admit it felt different to explore the longest straight of 1.2 km and the 85º turn that awaits you at the end of it from a shuttle bus! Now, for those who wish to have more excitement on track than what could be had in a 16-seater bus, there is the Drift Taxi experience.
Flag down a taxi and ride it sideways!
The Drift Taxi is a riveting ride in the passenger seat of a Toyota 86 – sideways for most part of the journey. If the skid, the screech and the screams are your idea of an unforgettable sampling of the iconic Yas Marina circuit, you have all that packaged into 10 minutes of a Drift ride around the circuit wing. This is your chance to feel the exhilaration of drifting without having to do all the hard work. Sit back and observe, sit up and scream… there are several ways of enjoying the ride!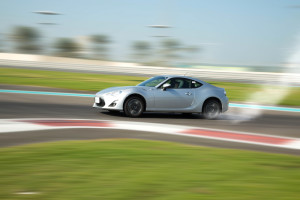 [Special offer on Drift Taxi is given below]
As we headed back to Yas Central, I asked my young friends what were the highpoints of their visit…
"You get to see what you wouldn't usually see when you are just a spectator at the Grand Stand: where the teams go, where the race is controlled from…" Young Harvey and Alex even got to hold the trophy, click pictures on the podium, and also visit the villa where the Ferrari team spent their race days.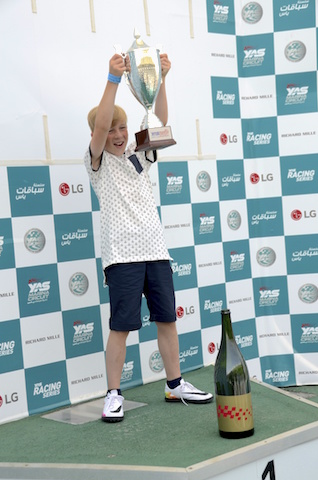 [If you happen to visit Yas, let me know what your favourite picture point was. I thought the composition looked particularly good in the greyish garage and the pit lane.]
The memories and souvenirs from the visit to Yas Marina will add to the F1 collectibles of Harvey and Alex. The two were picked from a crowd during a pit walk, for a picture with Lewis Hamilton at the Hungarian Grand Prix last winter!
Taking a personal Yas Island Tour is even better than meeting Rosberg or Hamilton in person. Because you not only get to ride the circuit they race but also get to stand on the very same podium they pop their champagne on, and make a keepsake picture of it.
Venue Tour 2-for-1
Tour of the Grand Prix Circuit
BUY ONE GET ONE FREE @AED 120
Time: Tuesday to Saturday (Sunday and Monday not available)
10 am – 12 noon; 2 pm – 4 pm
Double the Drift! 
Drift Taxi Experience
BUY ONE GET ONE FREE @AED 330
Time: Tuesday, Thursday and Saturday, 5 pm onwards
Yas KartZone Special
Arrive & Drive
BUY TWO GET ONE FREE
Adults: AED 110 Kids: AED 55
Time: 2 pm – 10 pm daily
For more information, www.yasmarinacircuit.com or call 02 659 9800
Feel free to share your experience and make your suggestions in our comments page.
I chase the F1 dream in a shuttle bus
was last modified:
September 5th, 2016
by