The latest convertible from Morgan was launched in the UAE last week. Half a million is the cost of a business class ticket to classic Britain.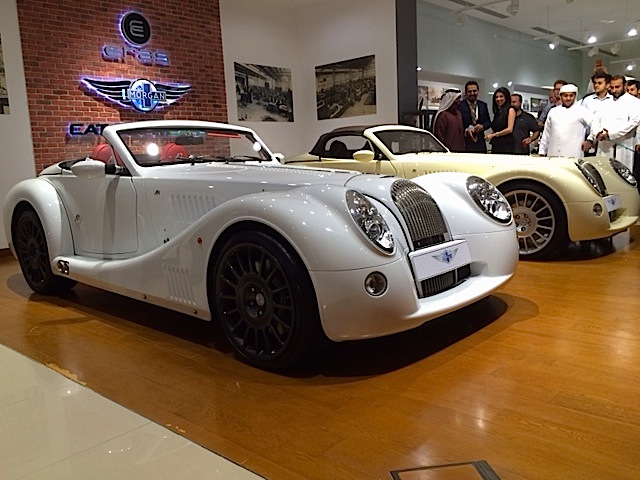 Few cars really give you a compelling reason to turn to open top motoring in our part of the world. Sure, the cooler months and a ride to the Jebels are inspiring enough but nothing like a car that keeps your finger twitching to press the 'retract' button. Morgan Aero 8 is one of those cars.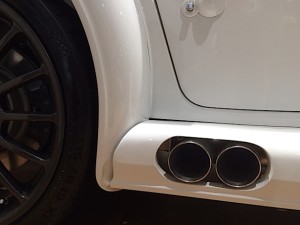 The concept as previewed at the Dubai Motor Show had kept classic style enthusiasts looking forward to it. Now the road models built for the Middle East are here. And Morgan can truly say that, as every car is handcrafted. The car signifies a return to soft-top motoring and compliments its persuasive classic presence with a naturally aspirated 4.8 L eight cylinder engine, a 6-speed manual gearbox and a new limited slip differential – all from BMW. It is also available with a ZF 6-speed automatic gearbox with paddle shifts.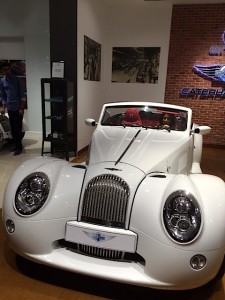 The new Aero 8 is a British sports car with a German heart that touches the soul of puritan motorists. 367 hp at a rev-rich 6300 rpm and 490 Nm of torque propel the car to the 100 kmph mark in 4.5 seconds on the way to 273 kmph (or 249 kmph in the automatic).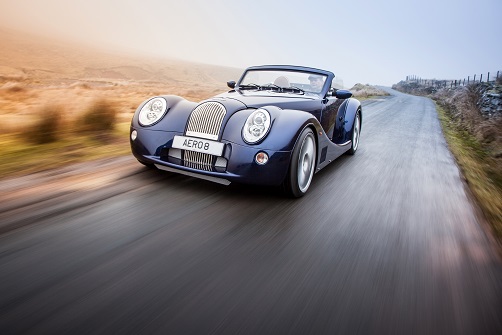 Just over four meters long, the Morgan Aero 8 is exceptionally low slung – just a little over 4-foot high. The aluminium bonded and riveted chassis is one of the reasons this Morgan is light at a dry weight of 1180 kg (1100 in the case of automatic) and enjoys a share of 315 bhp power per tonne – which is put to good use by the hand-sculpted aerodynamics! The new double-lined mohair hood is another reason that keeps the weight down while the Aero 8 is available in a hardtop version as well. The signature clamshell boot, that tensions and hides the soft top when it is down, is dramatic and remarkable.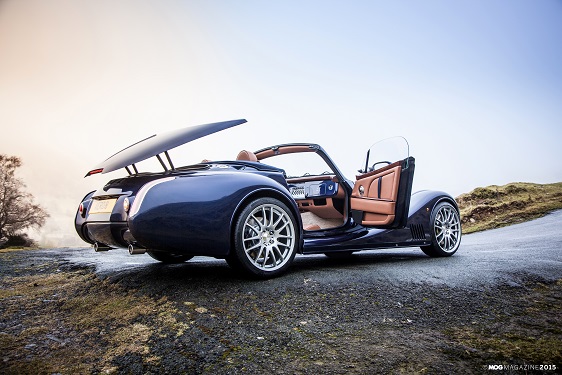 While the Aero SuperSports and Coupe ended production more than 18 months ago, the new Aero 8 has been made available to order since the launch of the original Aero 8 as the most refined Morgan Aero yet. Priced at over AED 529,000, the most refined Aero yet comes with low-slung carbon seats, optional touch screen media and bespoke detailing packs beyond the extensive options list that matches it to contemporary demands.
Images: Sudeep Koshy and Supplied official
Morgan Aero 8 launch: Retract the hardtop and time
was last modified:
November 21st, 2016
by