2014-2015 promises to be even more action-packed than ever. With 'Let's Go Racing' as the central theme, the busiest racing calendar seen at Yas Marina Circuit will be flagged off with the TRD 86 Cup, Yas Marina Circuit's very own 'single make' championship.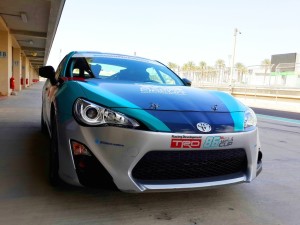 OCTOBER 2014
This is the first race series and single-make championship organised by Yas Marina Circuit, and will be supported by Toyota Racing Development (TRD). The TRD 86 Cup will run across six race days between December and April next year.
Emirates Desert Championship, the new national Baja rally series launched last year for cars, buggies, motor cycles and quads, will have six rounds for 2014-15 (instead of four). Starting from October 3rd.
The Abu Dhabi Rally which is an event for the 2015 FIA Middle East Rally Championship (MERC) will be held on the North Handling Track at Yas Marina Circuit on 16th and 17th October.
National karting championship – The Rotax Max Challenge will prepare young drivers for greater things like the GT races through 12-rounds, that will be shared among Dubai Kartdrome, Al Ain Raceway and Yas Marina Circuit and Seeb in Oman between 11th October and 12th April. The ATCUAE has issued 125 competitor licences, an increase of 25% on last year.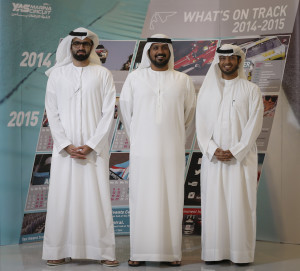 NOVEMBER 2014
Formula 1 Etihad Airways Abu Dhabi Grand Prix supported by the GP2 and GP3 races on 21, 22 and 23 November 2014 at Yas Marina Circuit
36th Dubai International Rally – 2014 FIA Middle East Championship finals on 26-27 November

DECEMBER 2014
The most-awaited Ferrari World Finals will take place on December 8th and 9th for the first time in the Middle East. This promises to be the biggest motorsport event outside of the F1 weekend as 150 Ferraris driven by Formula 1 drivers and racing enthusiasts are expected to participate in the European and North American finals, for the first time in Asia.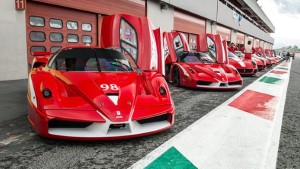 The Gulf 12 Hour, now in its second year, will take place between the 11th and 13th December. The grid size goes up and the 2014 edition will also include races from Maserati Trofeo Championship and Audi LMS Cup finals too.
The motor racing scene will be even more sizzling for the inclusion of Taxi Drift, Drift Sprint and the YAS Super Street Challenge, while motorcycle enthusiasts will join the racing action as the circuit introduces Bike Track Days.
'Let's Go Racing' goes beyond motorsports at Yas Marina Circuitand enlivens its extensive weekly community health and fitness initiatives too – TrainYAS, held on Tuesday nights and GoYAS on Wednesday evenings. Enthusiasts can also sign up to race against the UAE's best athletes on 24th October in the 'Urbanathlon', the toughest 10-kilometre obstacle course the region has seen. All three events are sponsored by Daman's Activelife.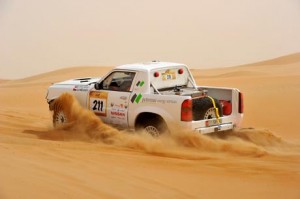 NOVEMBER 2014
20,000 people are expected to walk the 5-kilometre track this year to raise awareness of diabetes and a healthier lifestyle. The Walk event will take place on 7th November.
DECEMBER
Porsche GT3 Cup Challenge Middle East will feature race weekends at Dubai Autodrome in December and next February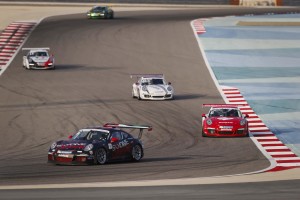 JANUARY – MARCH 2015
Hankook 24 Hours of Dubai Tenth anniversary races at the Dubai Autodrome.
The ADNIC Yas Run on 16th January and TriYAS by Daman's Activelife on 20th February also offer a personal fitness challenge while the Zayed Marathon on 27th February and the Colour Run by Daman's Activelife on 27th March offer opportunities to both the serious and casual runner.
Abu Dhabi Desert Challenge celebrates its 25th anniversary from 27 March -2 April as part of the FIA World Cup for Cross Country Rallies, and the FIM Cross-Country Rallies World Championship for bikes.
MOTORSPORT CALENDAR UAE BLASTS OFF
was last modified:
February 22nd, 2016
by