The Jaguar E type, the cat that has more media lives than the celebrated F type itself, an Aston Martin whose badge actually starts with David Brown, the Mercedes called Pagoda, a Lincoln Continental sprawled out like a beached whale, an Auburn from the early nineteens, a Jeep Grand Wagoneer with its classic wood casing or a stingray straight out of a sci-fi, a Daihatsu 1600 that is sized up next to a Land Cruiser workhorse from the sixties…
The Emirates Classic Cars Festival concludes tomorrow and could be the best way to spend a whole day, or the whole weekend if you are impressed by old metal that still hasn't lost its gleam.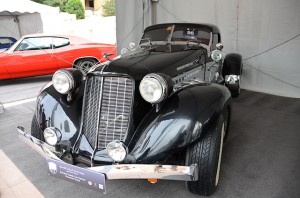 There are events that are must-see in leading cities across the world if you are travelling during the time they take place. Some of them even compel you to plan your travel during that time of the year. I would say the Emirates Classic Car Festival is a compelling reason for tourists flying into Dubai in March. Lined up along the Mohammed bin Rashid Boulevard in Burj Khalifa district, it is one of the world's best.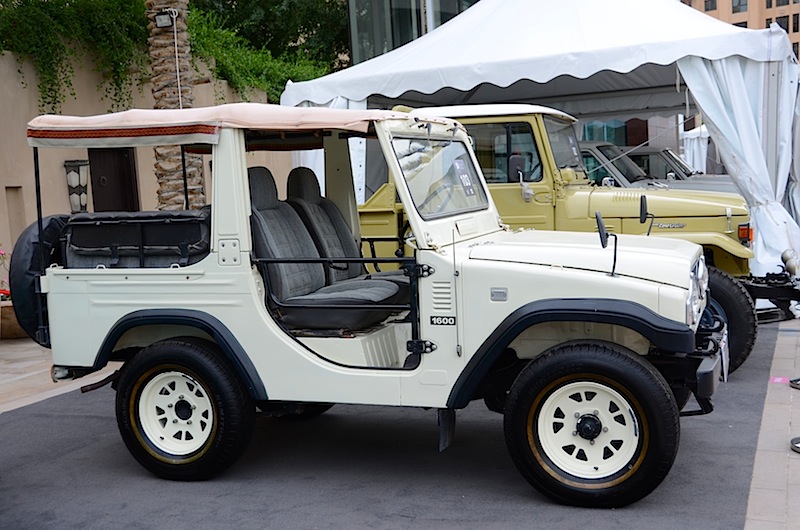 The Festival is organized by Emaar Properties in association with the Automobile & Touring Club of the UAE (ATCUAE), with the support of Ministry of Culture, Youth & Community Development and the Roads & Transport Authority.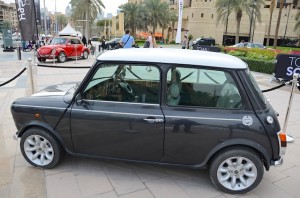 London, Paris, San Francisco, Bristol and many more have classic car shows of their own but I doubt how many offer the unobtrusive convenience of a circular walk in one of the most genial and modern downtown ambience in the world today. London Classic Car show was in its inaugural edition at the start of this year. The Emirates Classic Car Festival is presenting its fifth.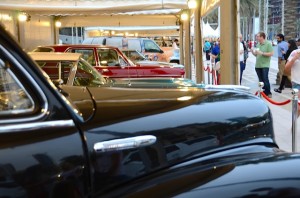 The numbers present in various shows vary from a select fifty to over two hundred and fifty, may be more. In the first hour itself, I had seen almost a hundred parked at either side of the circular avenue. And I hadn't covered one-fifth of the total distance.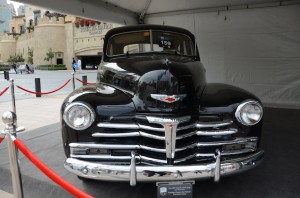 Thanks to no dearth of powerful and prosperous collectors, the Emirates does have its fair share of classics from around the world, well taken care of in exclusively appointed garages. As caretaker Arshad explains from his pavilion featuring Ford Thunderbird 1960 to a tiny Suzuki LJ, which incidentally were among the prize winners last year, the display has several gems their distinguished owner still uses at his will and pleasure. The owner is none other than Sheikh Hasher Maktoum Juma al Maktoum.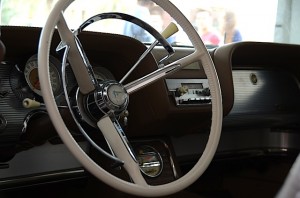 There are several ways to enjoy the Emirates classic car show. Most people parked at one point – we parked inside the Souk al Bahar parking – and took a stroll up and down. We saw some on skates, cycles and some getting a bird's eye-view aboard the Big Bus touring Dubai. There was a hardly-three-year-old girl, being initiated into an awesome journey on skates with her Dad.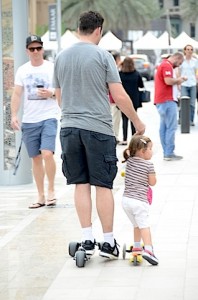 We also ran into Tiago, who is a pilot and took time diligently to fill in his preference at one of the voting booths punctuating the boulevard. The cards in the box seemed not many at the time, so please take a minute to cast your vote. The prizewinners will be announced on the last day of the show. You can find out if your favourite won at www.emiratesclassiccarfestival.com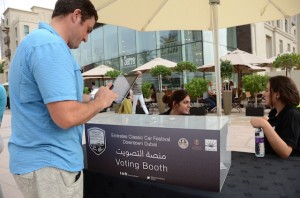 There were displays from car restoration people like Sacco, who showcased a sixties Beetle with its frame gleaming and freshly dusted woodwork. He said it could cost as much as a couple of new ones by the time it is done.  The Emirates Classic Car Festival seems to be well attended and would be all the better for some musical accompaniment and other activities all through the busy hours. Further, some sections featured well-presented information while some were poorly supplemented.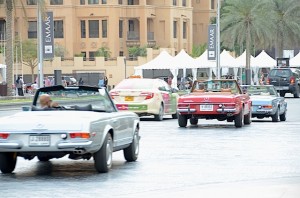 It is a long walk around the Emirates Classic Car Festival but besides the eateries that line the boulevard, there are coffee and hotdog vendors on wheels while an occasional motorcade of classics or the usual fare of Ferraris and Lamborghinis liven up the boulevard.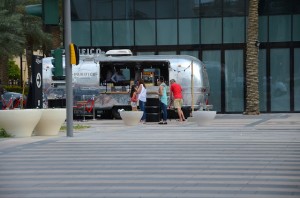 All said, for 'something different to do this weekend' or for serious classic car aficionados in Dubai, a walk around the Boulevard is highly recommended with a good couple of hours set apart for it. It's going to be much more interesting than your treadmill, guaranteed.
See the world's best classic cars in Downtown Dubai
was last modified:
February 22nd, 2016
by