Car buyers traditionally look forward to the generosity of car dealers during the season of Ramadan. This year, the offers started flowing in early. The lowered prices and big offers were attributed to a drop in the Euro values (despite the fact that most of Dubai dealers write cheques in dollars!), new stock already at the docks, departing models and even reserved spending.
So what are the best deals this time? Most of them are standard fare, and many that have been going on look stale now. But then, how different can you be? Last year, if deferred payment was every dealer's pet, this year they seem to be pushing the bank barrier. Scouting the market for deals worth writing about, I did find some you shouldn't be missing out if the car is on your tentative list. Check them out.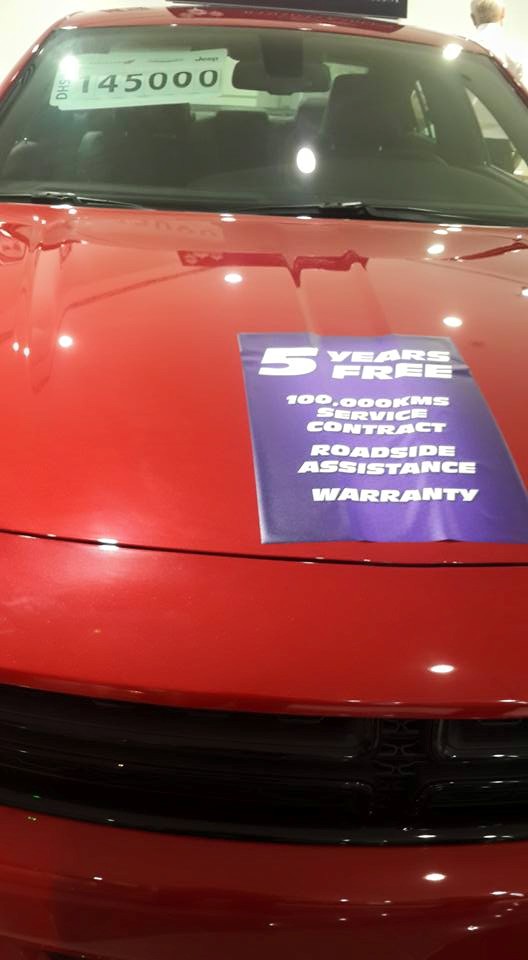 SO WHAT IS THE BEST DEAL?
No interest for 5 years means huge savings!
First things first: AUDI Q7 in its new shape is almost here and the exiting Q7 can now be yours with what Al Nabooda calls 'the complete package'. This includes the expected 5 years warranty, maintenance and service as well as Roadside assistance. What makes this offer one of the best is a 0% deal for 5 years along with the first year's insurance. For a model costing AED 260,000 just these two can add up to astonishing savings of approximately 42,000 dirhams. (Interest calculated at 3% p.a. for five years on 80% of car's value, after 20% down payment.)
Hardly a kilometer west on the Sheikh Zayed Road automotive corridor, BMW retains its allure with a very similar offer – 5 year warranty and service (but they have standard and extended service – so coverage could vary) and a 0% plan for 5 years along with insurance on many models. This includes the 7-series that is expected to change its face sooner than later.
The German from Stuttgart also offers the best on the S class and GL 500. One year complimentary insurance, 3 years integrated service and 0% plan for 5 years should add up to mindboggling savings while there is smart repair (whatever that means) and 3M tinting extra.
Further east on the showroom stretch, the Italian maverick luxury brand isn't going to be left behind this Ramadan. On a Quattroporte model costing AED 379,000, you will save (after 20% down payment) more than AED 73,000 because Maserati is giving not one but 2 years of free insurance and registration as well as 0% profit/interest rate. The brand is also offering 3 years unlimited warranty and service contract as well.
A 0% finance scheme for 5 years can save some big bucks for Bentley Continental GT V8 buyers, with the monthly installment adding up to AED 10,773 only.
Most part of Lexus's savings come from a 3 year 0% plan of which the first 3 months will be paid by Lexus. On the ES, this would mean around 35,000 dirhams if you count in the 1-year insurance too.
Make the most of model changes
Elsewhere on auto high street, the Ford Edge, Nissan Maxima and the Jaguar XF are also expecting a complete makeover. Besides the 5-year warranty and service, the XF offers 1-year insurance while the Edge offers over AED 20,000 price off. But the fact is that Jaguar XF has only the 3.0L Premium versions available. Similarly, the Maxima is offering only AED 3,500 discount and a 3 year 45,000 service. Looks like they had planned their lives well!
Even if there is no model change, if the tag reads model year 2014, it's an opportunity to get a mean discount on a zero-kilometer car that's forced to share with you some of its depreciation.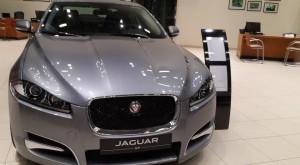 Right now, some such offers can be found in Volvo where XC60 2014 gives you substantial price-offs to the tune of 20,000 though the service plan is only for 3 years or 60,000.
5 worry-free years
What Audi and Jaguar realized a few years ago is now standard fare – the premium marques now instill confidence with the 5 year plan of warranty, service and maintenance. Some of them like Lincoln and Volvo include even brake pads in the complete maintenance plan; some don't. Check that at the dealer's.
The Volvo line up is offering it for the first time in years – Warranty, service and roadside assistance for 5 years or 100,000 km. Now is the time to buy a Volvo, they do have some lovely wheels like the XC 60 and S 60.
The good news for Honda loyalists is that for the first time in many years, the brand is offering 5 year or 80,000 km free service. The Odyssey multi-purpose van even has AED 10,000 off its price tag.
Nothing to beat Price-offs
The most attractive price-off should be in the Volkswagen showroom at the moment. One of my all-time favourites, the Volkswagen CC has been shorn of more or less 22,000 dirhams while the Passat also gives you up to AED 19,000 reduction on its price. 5 year warranty included but service is for 3 years only.
At Al Tayer, Ford Explorer surprisingly beats the Edge to the best deal, by giving you close to AED 30,000 less on its price. The Edge offers 20,000 less while Ecosport offers half that. Al Ghandi is willing to chop a chunk off the GMC Sierra (AED 18,000) and the Chevrolet Impala (AED 15,000).
Lincoln has their biggest deals on the MKC crossover and MKZ sedan with a price drop to AED 139,000 (was AED 160,000) and AED 125,000 (was AED 145,000) respectively. This is on top of a 5 year/100k warranty, 3 year/60k service plan and a 5 year/100k roadside assistance valid across the Middle East.
I presume Toyota, with its deep-rooted credibility, found more sense in giving price-cuts rather than service offers. So you can save around AED 30,000 on the bigger bill Toyotas, while the 60 years upgrade offers are still going on where accessories are supplied on the house. Honda too is doing that with some of its models.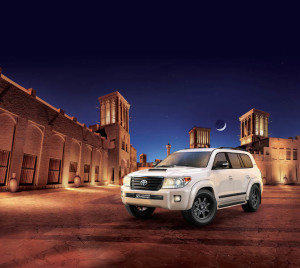 Infiniti and Nissan open deal for gold
Buy the Infiniti Q50 now and you can benefit from a 2 year/45000 service plan, 5 years unlimited warranty and 1 year insurance. Now, what makes the promo interesting is the scratch & win at the counter that could allow you to win 3000 dirhams minimum value to buy gold. This could go up to AED 100,000!
Nissan follows suit. The star deal is on Tiida 1.8 L with a savings of AED 8000 on the top end model (was AED 78,750). This is apart from 1 year insurance, a 3 year warranty (5 years for powertrain), Service up to 5000km (which isn't much I agree) and a minimum scratch and win reward of AED 1000.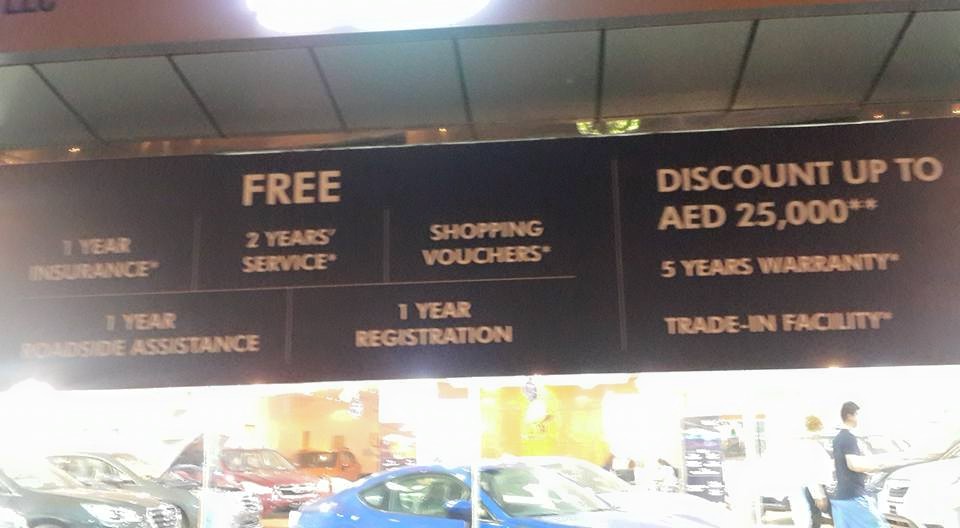 Shopping for the best car deal this Ramadan
was last modified:
February 22nd, 2016
by