They are siblings, all born within the span of a year. And they are bound to go their separate ways and discover their fortunes, just as the three little pigs. Only, in this case there are six, and each of them portends a fortune for their owners. Deemed to be collector-class, they are together worth 13.18m Euros (approx. 17.5 million dollars or 64.4 million dirhams). Only three examples of each legend will be made and all eighteen of the Bugatti Legends have already found their owners – first owners to be precise.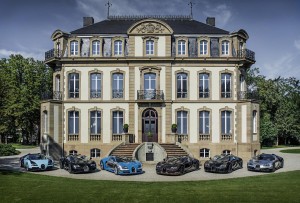 "Les Légendes de Bugatti", as they are collectively called, commemorate and celebrate six biggest names ever to be associated with the brand and was launched at important automotive congregations of the year. Starting with"Jean-Pierre Wimille" in California, the series continued with "Jean Bugatti" at the IAA in Frankfurt and the "Meo Costantini" at the Dubai Motorshow. This year saw the world première of the "Rembrandt Bugatti" at the Automobile Salon in Geneva and "Black Bess" at Auto China in Peking. Bugatti completed the series with the presentation of the final Legend "Ettore Bugatti" in California on the 15th of August. The sixth of the six-series honours the company founder Ettore Bugatti and harks back to the Bugatti 41 Royale and will cost 2.35 million Euros, close to 11.5 million dirhams.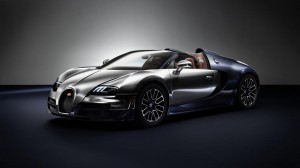 As all the other legends, Ettore Bugatti is also based on the Bugatti Veyron 16.4 Grand Sport Vitesse, powered by a 1,200 PS, 8-litre W16 engine that transmits an unequalled 1,500 Nm at 3,000 to 5,000 rpm to the tarmac and rockets it from zero to 100 km/h in 2.6 seconds. With a maximum speed of 408.84 km/h (254 MPH) with the roof down, the Vitesse is the world's fastest production roadster ever built.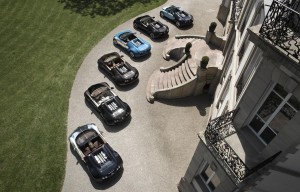 The design of the carbon body of the Legends model "Ettore Bugatti" is based on a 1932 Type 41 Royale with the chassis number 41111 and sports a "Yin-Yang" colour split. The front part is made of hand-polished aluminium and finished with a clear coating; Bugatti is the only manufacturer to use clear-coated aluminium on a production vehicle.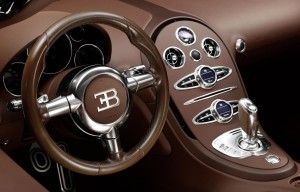 Bugatti presented all six models from its "Les Légendes de Bugatti" edition at two venues in CA – on Friday, on the lawns of "The Quail – A Motorsports Gathering" in Carmel and on Saturday and Sunday at the famous "Pebble Beach Concours d´Elegance". This is where this exclusive journey stated a year ago, similarly, during the Monterey Car Week. This would be the first and the last occasion when the legendary siblings face the world together, before being parked in their high-walled homes.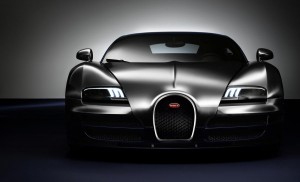 Sixth Bugatti legend unveiled in California completes the series
was last modified:
February 22nd, 2016
by